بسم الله الرحمن الرحيم
Community Announcements
Updated Wednesday, October 21, 2013 by Admin.
Weekly Halaqah by Imam Arjan Abu Sa'ad every Friday between Maghrib and 'Isha. Topics include requirements of Ibadat (worship) and Fiqh (jurisprudence)
---
We are located on the NW corner of E. Sligh Ave. and Orient Rd.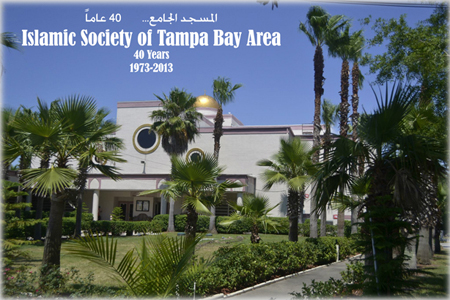 Assalamu Alaykum
Welcome to the official website of the Islamic Society of Tampa Bay Area. ISTABA is serving the Muslim community in Hillsborough County and its surrounding counties in Florida. It is an open gate for the Muslim community to practice their faith and for the non-Muslims to have better understanding of Islam and Muslims.
Why?
Our purpose is mainly to maintain an Islamic center in this community to serve as a place for Islamic prayers and cultural and religious activities; to serve the youth by providing them the educational courses on Islam, its teachings, and culture; and to provide Muslims with the spiritual guidance based on the teachings of Islam. ISTABA also serves to organize courses of study in Qur'an and the Sunnah in addition to the Islamic history, as well as strive to meet the needs of Muslim and non-Muslim knowledge seekers, to enhance tolerance, dialogue, goodwill, understanding and fellowship, and to promote friendly relations between Muslims and non-Muslims.
Tax Exempt Status
ISTABA is a non-profit religious corporation organized solely for general charitable purposes pursuant to the Florida Corporations Not for Profit law set forth in part I of Chapter 617 of the Florida Statutes. IRS Code 501 (c)(3)(Public Charity-Religious Organization), Contribution Deduction Code 170 (b)(1)(A)(i).
Administration
ISTABA's administration is composed of:
BOARD OF MEMBERS: Responsible for both short and long term plans.
COMMITTEE OF STAFF AND EMPLOYEES: Responsible for delivering the diverse collection of services to our community at large.
IMAMS: Responsible for conducting religious services, aiding in educational efforts, and acting as ISTABA's spokespersons on all religious matters.