بسم الله الرحمن الرحيم
Community Announcements
Updated June 21, 2017.
The Islamic Society of Tampa Bay Area wishes you and your family a blessed Ramadan! Please join us every night for iftar and worship, and invite your friends and neighbors to join our celebration!

Ramadan 1, 1438 is Saturday, May 27th 2017
Taraweeh starts Friday night after 'isha 9:45 p.m.
***Ramadan 2017 Prayer Schedule***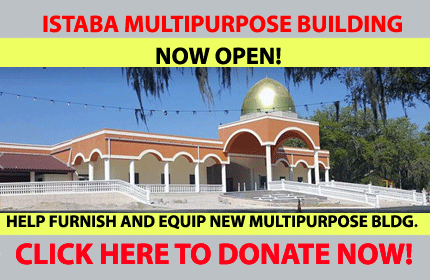 Learn more about ISTABA and our future Multipurpose Building, in sha' Allah, by watching the videos below.